Meet the Webmaster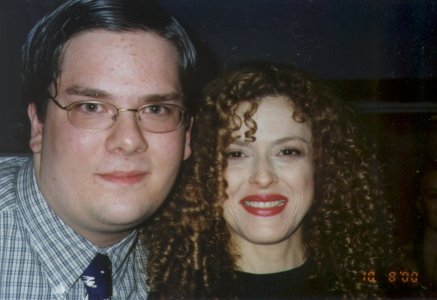 A recent (10/2000) picture of me and the talented Ms. Bernadette Peters.



Hi!

I'm Kevin a 21 year-old guy from South Jersey. I'm currently attending Drexel University in Philadelphia and will graduate in 3 years with a degree in Computer Science. My interests include Web/Database programming (email for a consultation), reptiles, Volkswagen Beetles, Irish heritage and musical theatre (I have an extensive collection of CDs).

For a career goal I'm looking to somehow join together my love for musical theatre with my knack for computers. If you have any ideas on how to do this or actually have this kind of job available please email me.

Every so often I update my personal site which is here.